LANSING, Mich. — Sen. Mark Huizenga, R-Walker, welcomed Dr. Anthony Chang, Ph. D. to the Michigan Capitol on Wednesday night as his guest for Gov. Gretchen Whitmer's 2023 State of the State address.
Chang is CEO and founder of BAMF Health, which is headquartered in the Doug Meijer Medical Innovation Building on Grand Rapids' Medical Mile and last year opened Michigan's first full-body PET-CT scanner — one of only a handful nationwide.
"BAMF is a shining example of how new tech-centered health care businesses are growing in Grand Rapids and putting our city on the map nationwide," Huizenga said.
###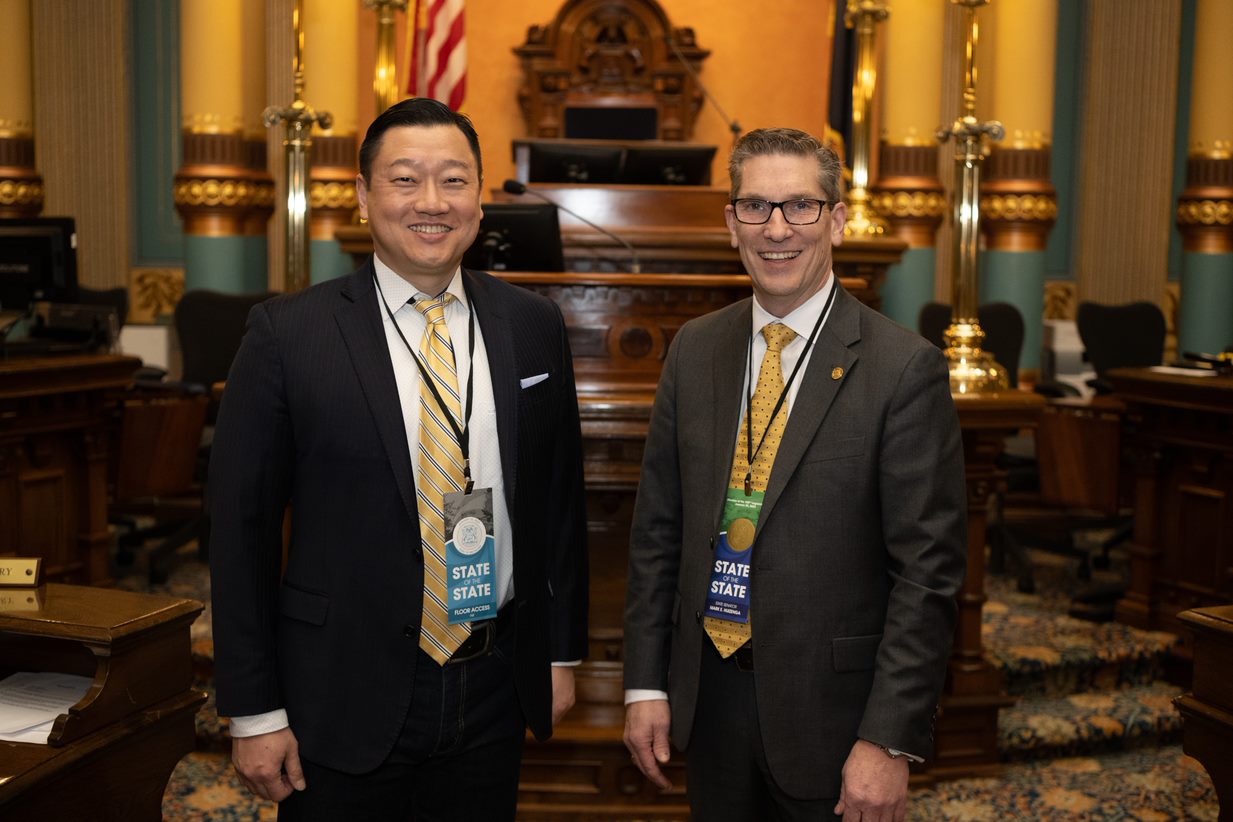 Editor's note: The above photograph of Huizenga is available by clicking on the image or by visiting SenatorMarkHuizenga.com/photos.